Every once in a while you come across things while surfing the internet. Just like ocean waves it's so unpredictable but feel awesome once discovered. In this article are a few of these Penamon Perks® surfing adventures for your use. So share this article and tell some friends. "Each One, Teach One". Knowledge is great but only when utilized to better your life. "So take action and take action now" ~ Brian Tracy. That's why Penamon Perks® exists today, tomorrow and forever. Yay! Don't forget to Signup for more great perks. Share this page: 💌
Class Central exposes hundreds of online class courses from the likes of Harvard, Stanford, and MIT, without that pesky, ardruous tuition nonsense. This means you can educate yourself in subjects like Molecular Biology, Advanced Operating Systems, or The Rise Of Superheroes And Their Impact On Pop Culture. It's all the information you need to become a fully functional adult in today's global economy, without the loans, leftover futons, and career-debilitating Facebook photo posts.
The Self Destructing Email that will disappear in 10 minutes. Ever go to a website and feel obligated to get all this stuff on sale, not on sale and they flood you with things you could care less about?? Their newsletters aren't monthly like ours (Only 2 a monthly, We promise!), they send a newsletter per hour, per day and you try to decide to opt-in or out….you even try to set the settings to your personal preference, but they just disrespect your boundaries anyway. What's that about?
Learn Every Language on the planet. How awesome is that? Do it at your leisurely or spare-time. Have better vacations because you can read, write, enjoy meals at restaurants and enjoy the people you meet. Most importantly it's not a strain on your wallet to learn. So go overseas and get that job you always wanted. Broaden your universe of friendships worldwide.
Do you feel lonely and what to spill your guts to a complete stranger? Well now you can and they will actually listen for free. Welcome to 7 Cups of Tea, a completely free way to connect LIVE with a listener. A bounty of free counseling options available. It's anonymous, so you don't have to worry about any of your business becoming public. Funny isn't it? 🤣
Want some free used sh*t? Well now you can get free used items. ie: furniture, computers, dinette sets, washing machines, clothes, jewelry, etc. Yep! All completely free and completely used. Most of the things are in good condition too. Check it out on Craig's List of New York's Free Stuff right now. Note avoid cloth based furniture for soiled or obvious reasons and intimate personal products. Shop with common sense. 
Go to PIXLR for those who want their photos to shine a little bit more or casually drop themselves into The Pyramid's of Giza on vacation pics (no judging, we promise), but balk at the big bucks for Photoshop, there's Pixlr. It's available in Free and paid versions for your computer and smartphone. It's a very serviceable application for amateur to mid-level Instagrammers who are sick of using Valencia as a crutch.
Subscribe to Daily Newsletter to get more freebies.
Enter to win: Bluetooth Table Top Grill Giveaway or Air Fryer or Karaoke Machines and more.
 CRICUT MACHINE FOR DIY CRAFTING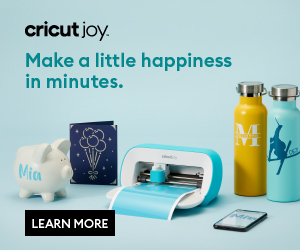 What is Cricut?  
From the beginning, our dream has been to help people lead creative lives by providing tools to make their do-it-yourself projects beautiful, fun, and easy. When we built our first cutting machine, we saw the potential for a simple yet powerful tool to completely transform the way people think about crafting, designing, and making. Since then, we've continued to innovate with new machines, materials, and tools, and Cricut users worldwide continue to amaze us with the personal, meaningful, and unique things that they make. Try Annies Craftstore for other supplies.
Thanks for being a loyal Subscriber. We appreciate all your feedback and letters. We're here to make your lifestyle easier.